3 Ply Face Masks (Black) With Earloop 10/PK
3 Ply Face Masks (Black) With Earloop 10/PK
Protect yourself with these convenient disposable facemasks that come with 3 layers of protective material and fit easily around your ears.
Each face mask is made from high-quality cotton and non-woven melt-blown filter cloth creating a three-layer filtration complete with comfort ear loop, making them perfect for daily use.
Contents: 10 masks per pack.

Features
Comfortable to use

With Earloops
Covering your nose and mouth 

Easy breathing

Splash resistant

Ultra-soft, 3-layer Construction 

Fiberglass free

Hypoallergenic
The effective seal prevents fogging from keeping the mask from slipping.
Instructions
Wash your hands before wearing a mask
Locate the adjustable nose clip and place on the nose bridge
Secure the elastic loops around your ears
Cover mouth and nose fully, making sure there are no gaps
Press the nose clip and mold to the shape of your nose
Remove by only holding the end of ear loops at ears and dispose of mask in a bin. 
Do NOT touch the front fabric of mask whilst wearing or removing!!!!
Do NOT re-use the mask!!!! 
Important
You must not rely on the information on this site as an alternative to medical advice from your medical physician or other qualified healthcare providers. Consult your healthcare provider immediately if you think that you may have a medical emergency or for the diagnosis and treatment of injuries. Always seek the advice of your physician or other qualified healthcare providers before starting any new treatment or with any questions that you may have regarding a medical condition or injury.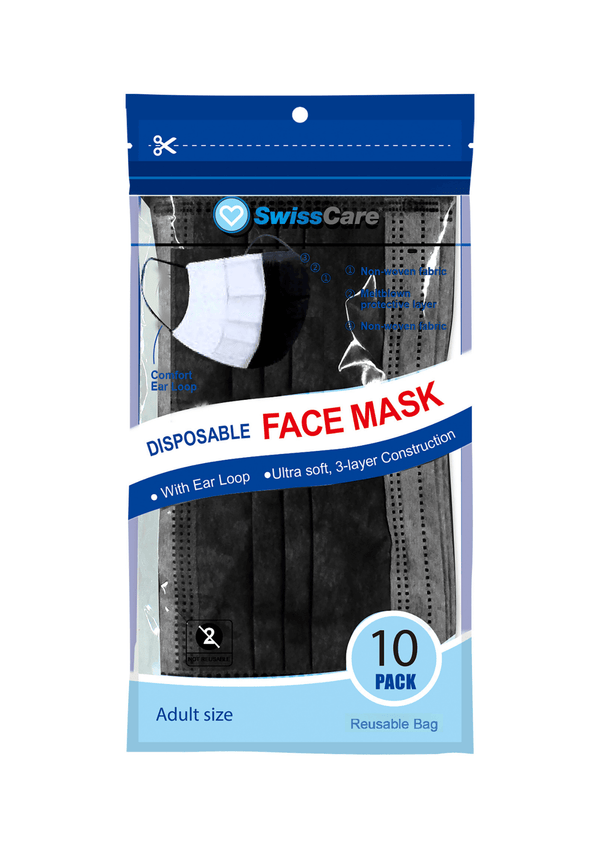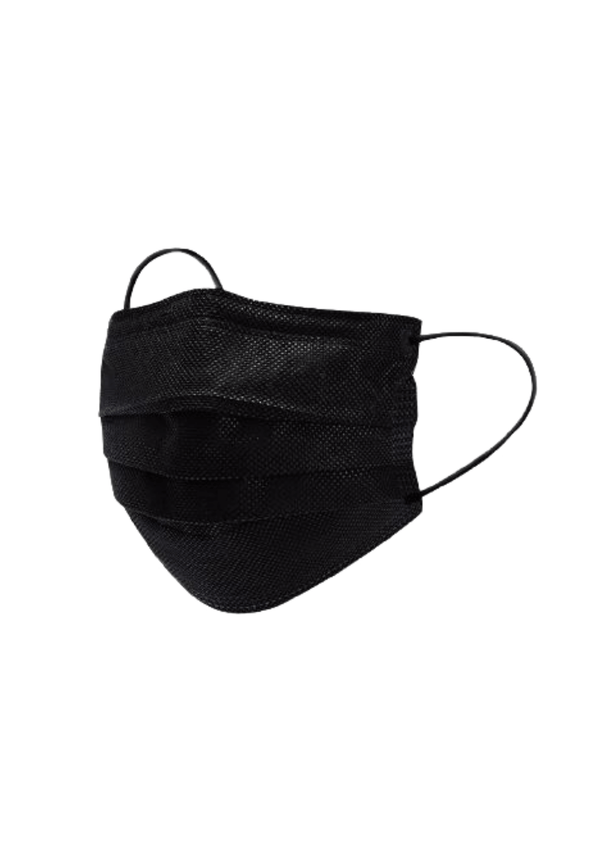 Customer Reviews
Write a Review
Ask a Question
I recommend this product
3 Ply Face Masks (Black) With Earloop 10/PK
satisfied with all aspects of this transaction