FeverMates SanPen. Pen + Hand Sanitiser Spray
FeverMates Pen + Sanitiser Spray, The SanPen
The SanPen IS mightier than the Sword!  Well, at keeping germs away! FeverMates SanPen is made with our hand sanitiser spray that contains 70% alcohol and kills 99.9% of germs.
Forget to bring your hand sanitiser?  Forget not.  Have it at the ready with FeverMate's Hand Sanitiser Pen.  And you can give your fans your autograph at the same time.
The SanPen is refillable!
Holds 2ml of liquid hand sanitiser spray
Once filled with liquid will spray 33 times
Contents
x1 SanPen that holds approximately 50 sprays
x1 funnel to assist in pouring liquid into pen reservoir
Please note: Liquid sanitiser spray sold separately and is NOT included. You will need to purchase liquid hand sanitiser spray and decant the liquid yourself. 
We recommend FeverMates Australian made, absolutely moisturising hand sanitiser spray.  Also great for cleaning surfaces and your phone screen.  Hand sanitiser spray made in Australia can be found here.
Do not over tighten the spray canister.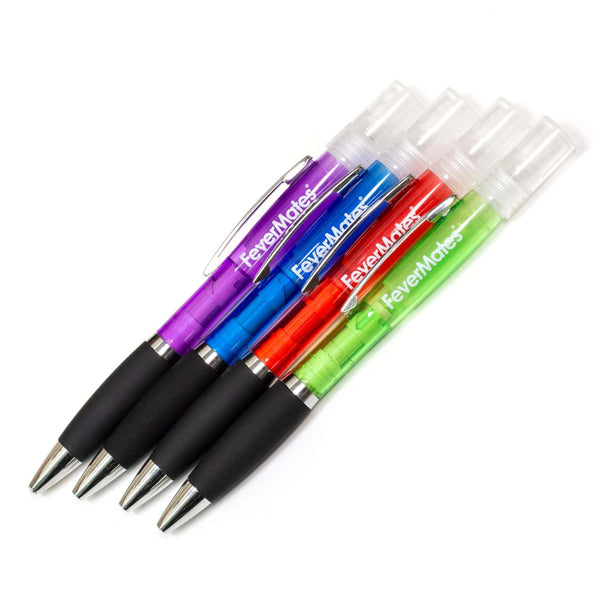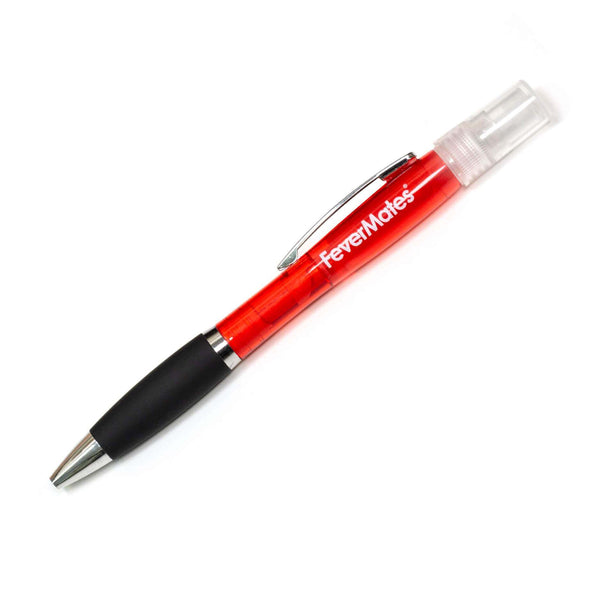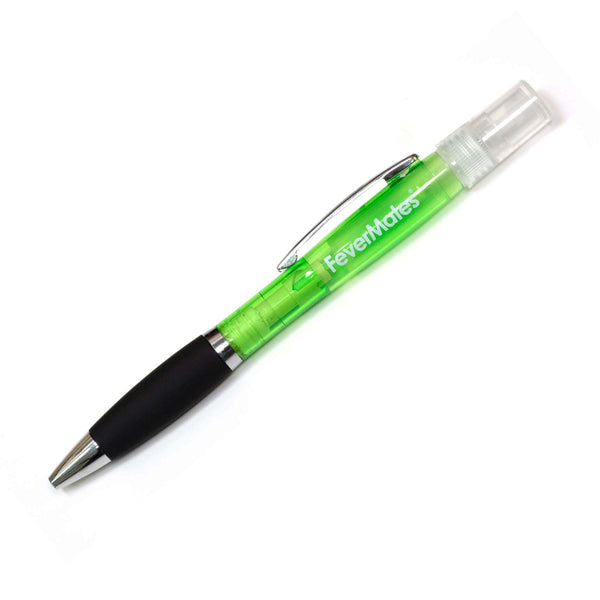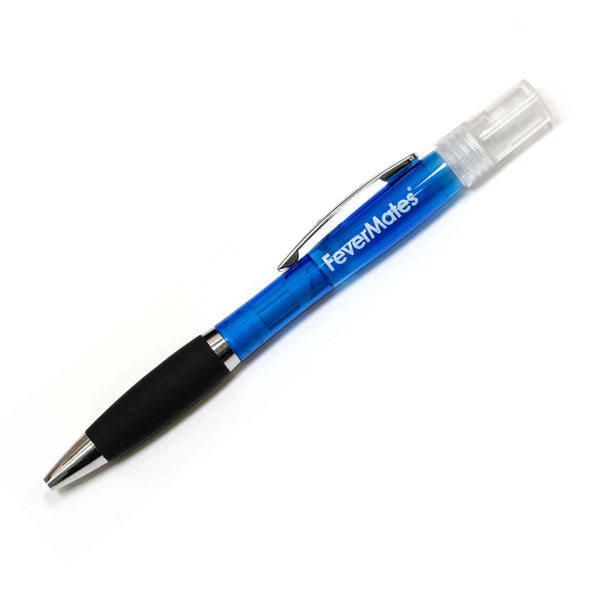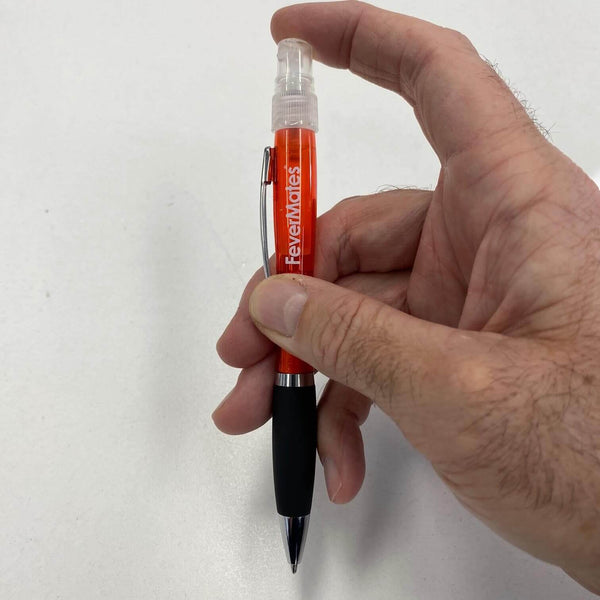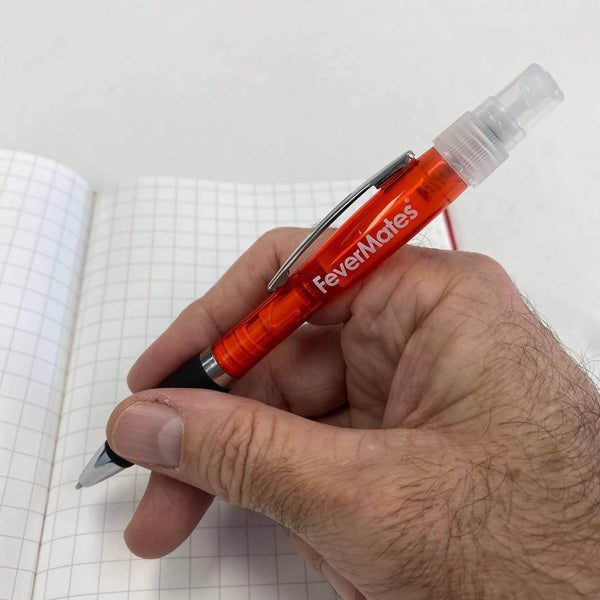 Customer Reviews
Write a Review
Ask a Question
Filter Reviews:
three
Knatty
spills
reservoir
people
steering wheel
work vehicle0
courses
door handles
keys
29 Oct 2021
Valadia C.

Australia
Handy item
Very handy and easy to use. Great for spraying when you are out and about.
11 Sep 2020
Anonymous

Australia
I recommend this product
Love this product
Love it! Easy to use and great when you forget your hand sanitizer
03 Aug 2020
Anonymous

Australia
I recommend this product
Very handy
It is a little tricky to fill the reservoir with sanitiser, but once done it is easy to use, very small spray though so you need to to three pumps. The lid doesn't do up very tight, but as yet no spills!! Pen work great. Knatty product!!
28 Jul 2020
Janet J.

New Zealand
I recommend this product
FeverMates SanPen. Pen + Hand Sanitiser Spray
easy to fill and very effective for spraying keys, door handles, hands etc very impressed as I teach Public courses and mix with a lot of people (also handy for spraying steering wheel on work vehicle0