Reusable Fabric Face Mask | 2 Layers + Filter
Re-usable Fabric Face Masks + PM2.5 Filter
This soft and comfortable printed fabric mask is made with 2 layers with a cotton inner and a separate outer printed polyester layer plus a PM2.5 replaceable filter. This is a great way to outfit you & your team with fashionable and easy to wear cloth face coverings. Help slow the spread and preserve medical‑grade gear for healthcare professionals. One size fits most adults or select from our child-size versions.

FEATURES
100% Cotton inner with printed outer polyester layer
2 layers
Filter Pocket & PM2.5 filter
Washable/reusable - wash before first use & remove the filter before washing!
Soft and breathable
Comfortable & adjustable ear loops
Meets CDC Guidelines
Sewn edge makes the mask durable and easy to take off and on
Machine wash warm and tumble dry low
Our face masks are not medical-grade but are a practical and affordable way to help contain respiratory droplets and micron particles and help protect the environment thru re-use. Read our Legal disclaimer below. Masks sold on Handband/FeverMates are for general public use only and are not intended for use in medical settings.

Not for children age 3 and under.
Mask images may vary due to sewing and loop placement.  Colours may vary between computer screens.  Masks are fitted with pleats to allow comfort and better fit.  On some faces, the image may vary to that displayed on screen.  Please allow for this variance.

Legal
Disclaimer: The mask should not be used (1) in any surgical setting or where significant exposure to liquid, bodily or other hazardous fluids, may be expected; (2) in a clinical setting where the infection risk level through inhalation exposure is high; or (3) in the presence of a high-intensity heat source or flammable gas. Manufacturer and Handband/FeverMates make no warranties, either express or implied, that the mask prevents infection or the transmission of viruses or diseases. 

Masks are not designed or intended to prevent, mitigate, treat, diagnose or cure any disease or health condition, including COVID-19/Coronavirus. Masks are intended for general public use only. They are non-sterile and are not intended for use in any clinical or surgical setting or where exposure to bodily or hazardous fluids may be expected, where the risk of exposure through inhalation is high, or near intense heat or flammable gas. Masks are not surgical masks, personal protective equipment, or filtering respirators (such as N95 masks). Adult masks and child masks are available on the Handband/FeverMates. Adult masks are not for use by children under age 13. Child masks are intended for ages 3 and above and should only be used with adult supervision. Masks should not be used by, or placed on, anyone with skin sensitivities or anyone who has trouble breathing or who is unconscious, incapacitated, or otherwise unable to remove the mask without assistance. Masks should not be used by, or placed on, children under age 3. MASKS ARE PROVIDED AS-IS WITH ALL FAULTS, AND HANDBAND/FEVERMATES SPECIFICALLY DISCLAIMS ALL WARRANTIES, EXPRESS OR IMPLIED, INCLUDING (WITHOUT LIMITATION) IMPLIED WARRANTIES OF MERCHANTABILITY OR FITNESS FOR A PARTICULAR PURPOSE. HANDBAND/FEVERMATES SPECIFICALLY DISCLAIMS THAT MASKS WILL PREVENT INFECTION OR THE TRANSMISSION OF VIRUSES OR DISEASES. MASKS ARE NOT A SUBSTITUTE FOR PROFESSIONAL MEDICAL ADVICE, DIAGNOSIS, OR TREATMENT, AND ANY MEDICAL QUESTIONS SHOULD BE DIRECTED TO YOUR HEALTHCARE PROVIDER. THE ENTIRE RISK AS TO THE QUALITY AND PERFORMANCE OF THE PRODUCT IS WITH THE BUYER. SHOULD THE QUALITY OR PERFORMANCE OF THE PRODUCT PROVE DEFICIENT FOLLOWING ITS PURCHASE, THE BUYER — AND NOT THE MANUFACTURER, DISTRIBUTOR, OR RETAILER — ASSUMES THE ENTIRE COST OF ALL NECESSARY SERVICING OR REPAIR. HANDBAND/FEVERMATES ASSUMES NO LIABILITY FOR INACCURACIES OR MISSTATEMENTS BY THIRD-PARTY SELLERS.

Resellers are prohibited from making any medical, health, or protection claims in connection with the masks they sell from HANDBAND/FEVERMATES, including in their artwork, tags, title, or description. See Mask Content Guidelines for more information applicable to resellers.
Directions
How to replace filter
1. Access point is in the top right hand corner of the mask.
2. Carefully remove or add filter via the access point and remember to be careful with the stitching.
3. Wash hands with soap or water (or hand sanitiser) before and after handling filters and masks.
Wear your Face Covering Correctly
Wash your hands with soap and water before putting on your face covering (in the absence of soap & water use minimum 70% alcohol hand sanitiser)
Put it over your nose and mouth and secure it under your chin
Try to fit it snugly against the sides of your face
Make sure you can breathe easily
Wear a Face Covering to Protect Others

Wear a face covering or face mask that covers your nose and mouth to help protect others in case you're infected with COVID-19 but don't have symptoms
Wear a face covering in public settings when around people who don't live in your household, especially when it may be difficult for you to stay six feet or 1.8 metres apart
Wear a face-covering correctly for maximum protection
Don't put the face-covering around your neck or up on your forehead
Don't touch the face covering, and, if you do, wash your hands or use hand sanitiser to disinfect​
Follow Everyday Health Habits

Stay at least 6 feet or 1.8 metres away from others
Avoid contact with people who are sick
Wash your hands often, with soap and water, for at least 20 seconds each time
Use hand sanitiser if soap and water are not available
Take Off Your Cloth Face Covering Carefully, When You're Home
Untie the strings behind your head or stretch the ear loops
Handle only by the ear loops or ties
Fold outside corners together
Place covering in the washing machine (learn more about how to wash cloth face coverings)
Be careful not to touch your eyes, nose, and mouth when removing and wash hands immediately after removing.
Do not add chemicals or disinfectants directly to this product (test first for colour fastness & suitability - see directions below)

If skin irritation occurs stop using the mask immediately and consult your primary care provider.
How to clean

Washing machine
You can include your face covering with your regular laundry.
Use regular laundry detergent and the warmest appropriate water setting for the cloth used to make the face covering.

Washing by hand

Prepare a bleach solution by mixing (test first for colour fastness & suitability on a small area of the printed mask - repeated washing this way may fade your printed design)
5 tablespoons (1/3rd cup) household bleach per 3.8 litres of room temperature water or
4 teaspoons household bleach per 4 cups of room temperature water
Check the label to see if your bleach is intended for disinfection. Some bleach products, such as those designed for safe use on coloured clothing, may not be suitable for disinfection.
Ensure the bleach product is not past its expiration date. Never mix household bleach with ammonia or any other cleanser.
Soak the face-covering in the bleach solution for 5 minutes.
Rinse thoroughly with cool or room temperature water.
Make sure to completely dry cloth face-covering after washing.
How to dry

Dryer
Use the highest heat setting and leave in the dryer until completely dry.


Air dry
Lay flat and allow to completely dry. If possible, place the cloth face-covering in direct sunlight.
Custom Masks
Want your own unique, custom made, full colour, edge-to-edge printed mask? 
Head to our partner site Handband to design your own custom printed mask today!
CLICK HERE TO START DESIGNING TODAY!  
Important
You must not rely on the information on this site as an alternative to medical advice from your medical physician or other qualified healthcare providers. Consult your healthcare provider immediately if you think that you may have a medical emergency or for the diagnosis and treatment of injuries. Always seek the advice of your physician or other qualified healthcare providers before starting any new treatment or with any questions that you may have regarding a medical condition or injury.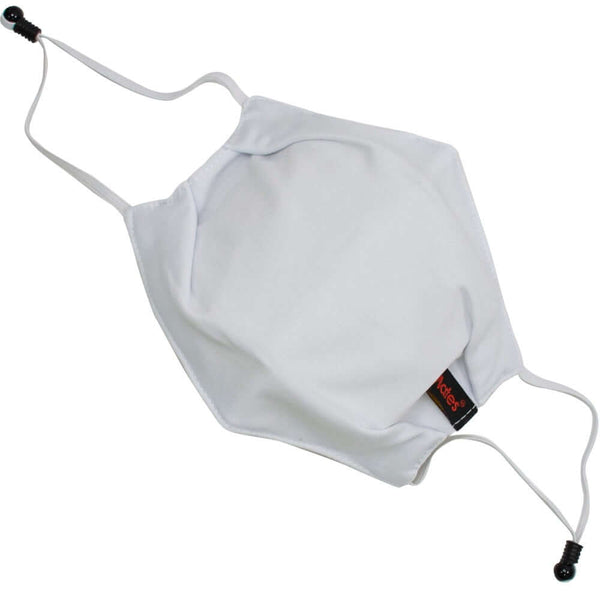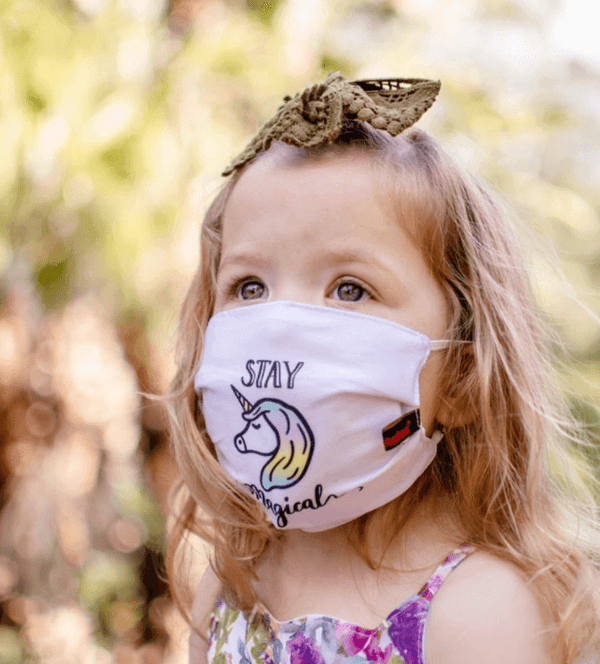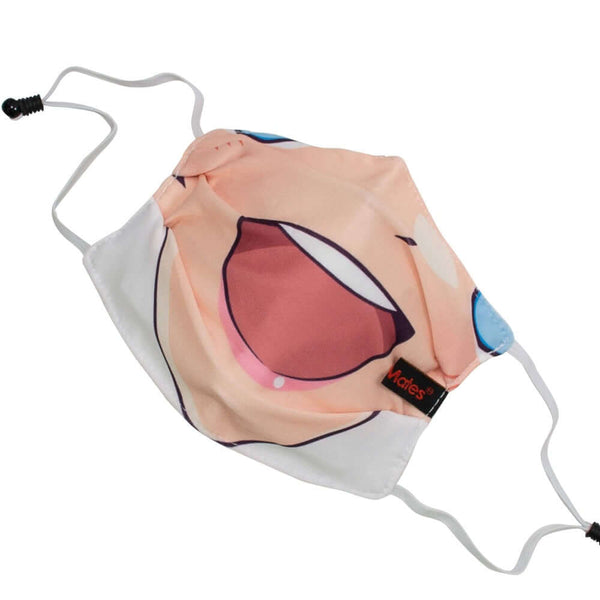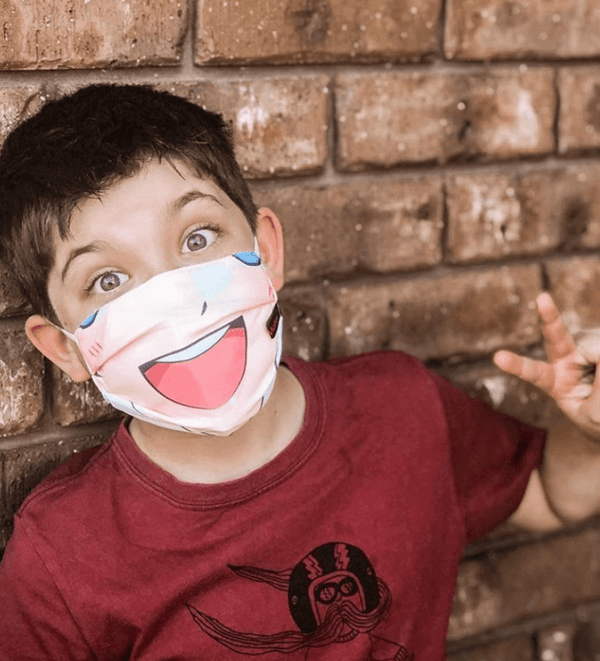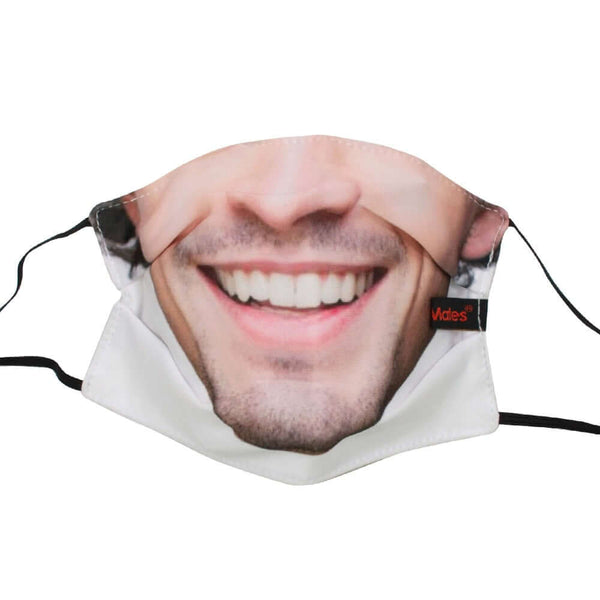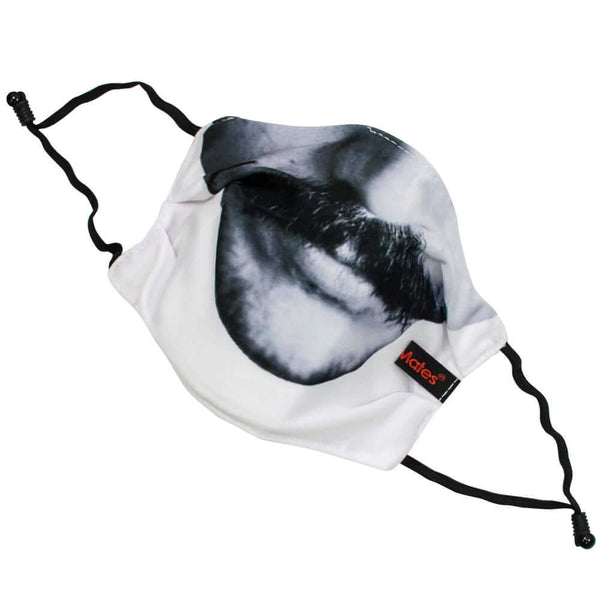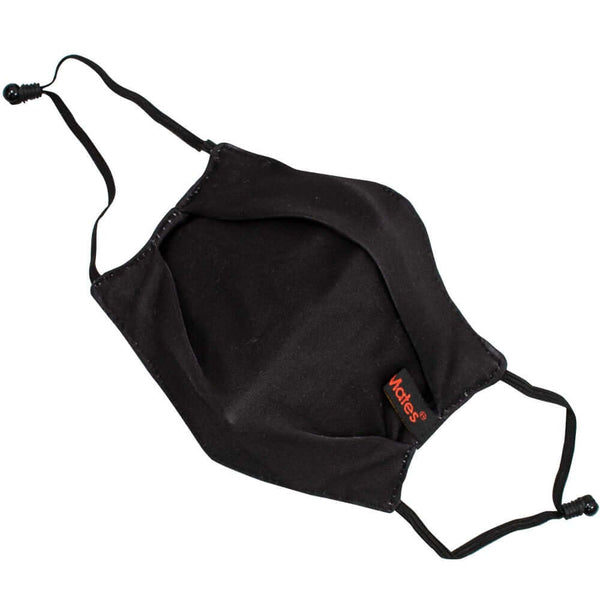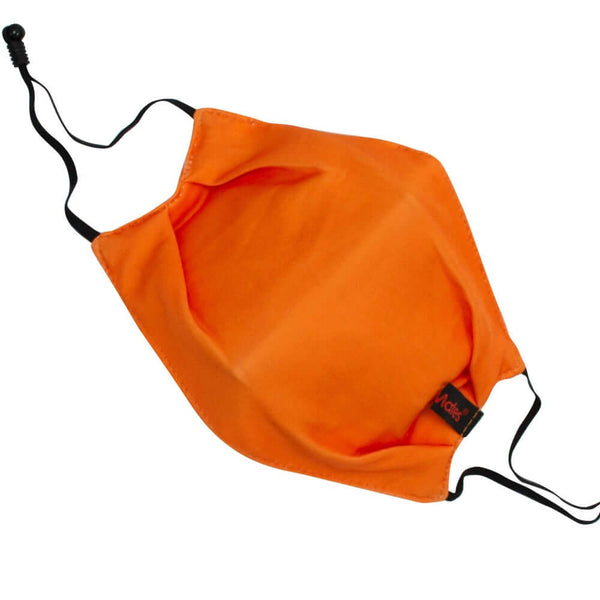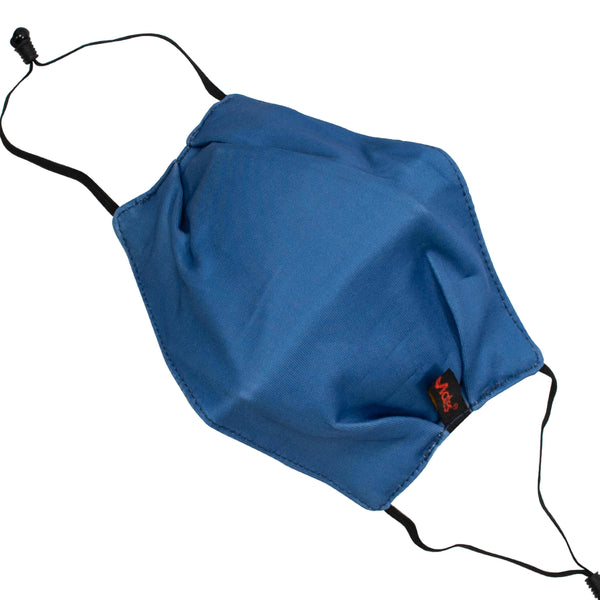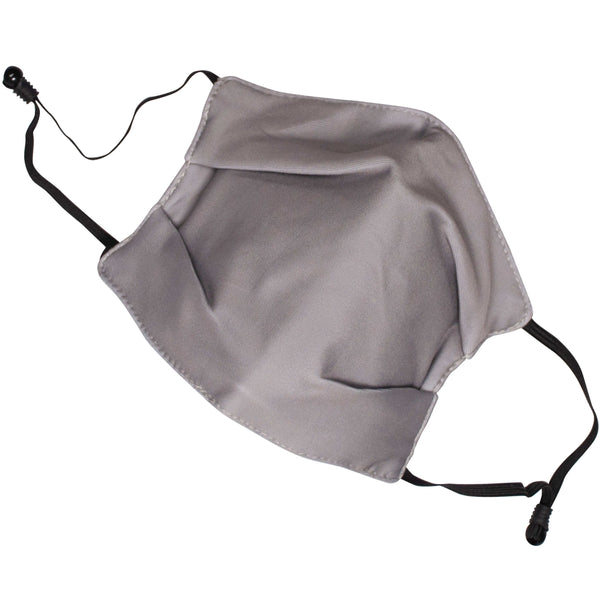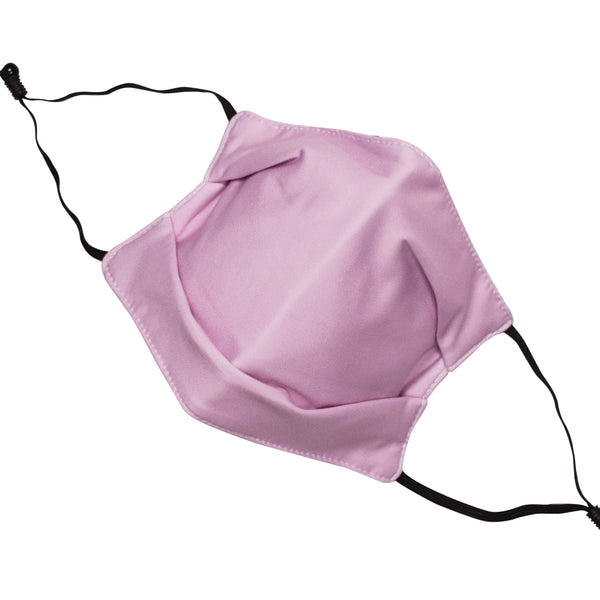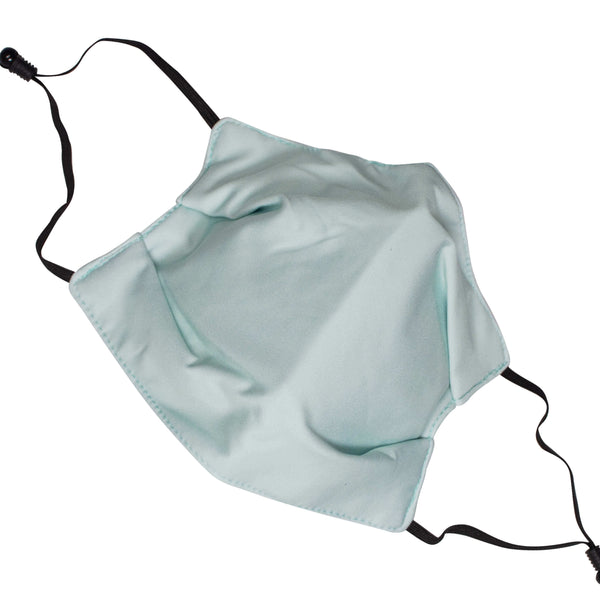 Customer Reviews
Write a Review
Ask a Question
Filter Reviews:
masks
Quality
face
delivery
light
confidence
efficacy
filter
colours
customer service
06 Aug 2021
Anonymous

Australia
I recommend this product
Comfortable masks at an affordable price
I bought some of these masks last year and they are so comfortable to wear. Decided to buy some more to see me through the current COVID-19 outbreak. So much more comfortable to wear than the thick cotton ones I also have, especially when I have to wear for a few hours, or while exercising. Delivery was fast too :)
18 Jan 2021
Anonymous

Australia
I recommend this product
Reusable masks
Great masks, very comfortable to wear for long periods.
28 Oct 2020
Anonymous

Australia
I recommend this product
Fabulous
Very comfortable and light to wear
07 Sep 2020
Anonymous

Australia
I recommend this product
Reusable Fabric Face Mask | 2 Layers + Filter
Wonderful quality, nice and soft on the face. Great fit.
03 Sep 2020
Vivien F.

Australia