Keeping our hands clean has always been important. Since the COVID-19 pandemic, we've become even more aware of hygiene issues.
Frequent hand-washing has become a regular part of our lives. And you can keep your hands clean between washing with sanitisers. You can also use them for extra protection after washing. Their convenience means they have become very popular in the last 12 months.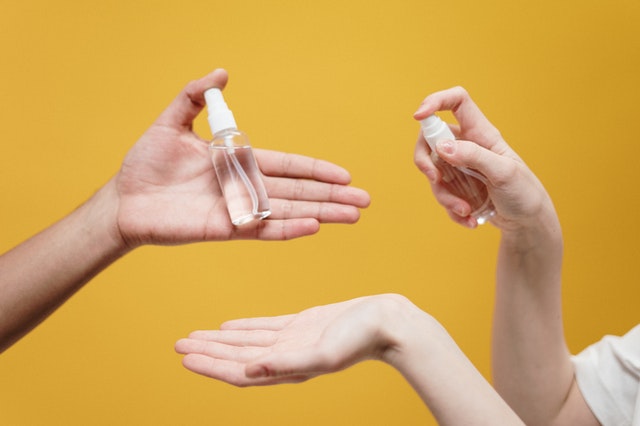 But the number of sanitisers has made it hard to know which to choose. There are also many different types on the market. That's why we've written this guide to finding the best hand sanitisers brands to meet your family's needs.
What makes a hand sanitiser effective?
Alcohol content is a key feature of hand sanitisers. A level of at least 60% alcohol is recommended.
The high alcohol content in hand sanitisers means they can kill 99.9% of germs, including the virus that causes COVID-19. This helps reduce the risk of you and your family getting sick.
The best hand sanitiser for all the family
A high alcohol content in a hand sanitiser will help keep all the family safe. Anything higher than the minimum recommended 60% is a bonus and will provide excellent protection.
The best hand sanitiser dispenser will also make it easy for everyone to keep their hands hygienic. A pump action dispenser is an excellent choice, so that everyone, young or old, can just pump, rub and go! No help is required.
The best hand sanitiser for sensitive skin
Hand-washing and sanitisers can irritate sensitive skin. So, look for a hand sanitiser with added ingredients that are kind to the skin. Moisturisers will leave your hands soft and vitamins will help improve your skin's quality.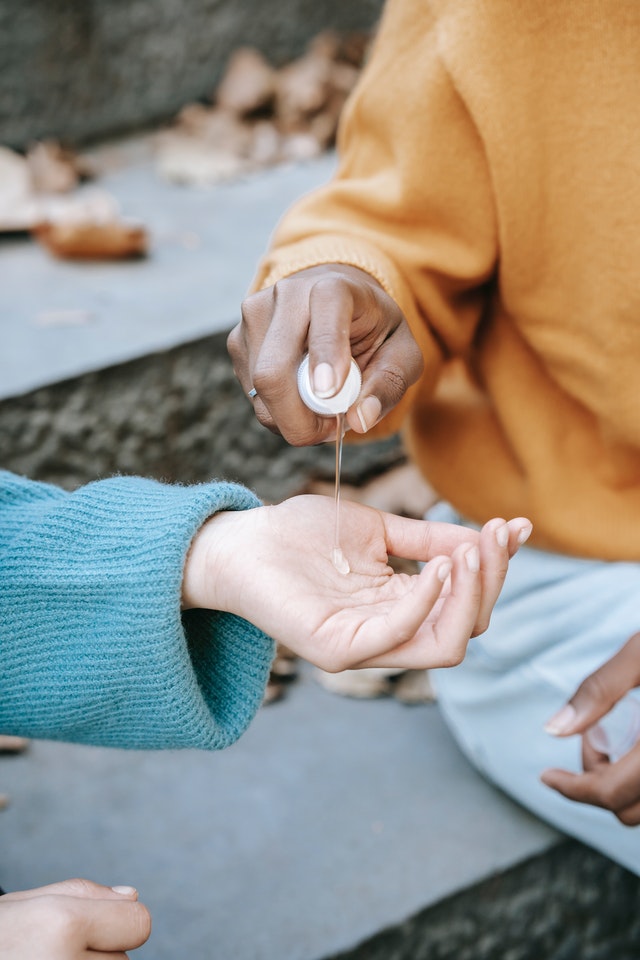 Aloe vera juice is also a great addition to any hand sanitiser. It has a natural ability to soothe inflammation and calm raw or damaged skin.
The best hand sanitisers for travel
When you're travelling, you need hand sanitisers that are easy to pack and simple to use. Travel-sized gels are perfect for anyone on the move. They fit in your hand luggage, dry quickly and don't make a mess.
Alcohol wipes are another great choice for the traveller. Use them to clean hands before and after eating. You can also use them to wipe down surfaces such as seats.
Additionally, hand sanitiser pens are a fantastic tool for any traveller. They combine a pen with a refillable hand sanitiser spray. This makes them perfect for a quick squirt of sanitiser whenever you need it!
Is there a hand sanitiser that's good for you?
If a hand sanitiser contains at least 60% alcohol, it should be effective to fight the germs that cause infections.
Added ingredients help moisturise and care for your skin. Substances like vitamins and aloe vera mean that when you apply sanitiser, you are nourishing your skin.
Safety first
When you're using a hand sanitiser, it's good to remember a few safety points.
Keep sanitisers out of reach of young children.
Don't store sanitisers near food.
Don't use sanitisers while smoking.
Keep them away from other sources of ignition.
Don't use on skin that's broken or sore.
If your skin becomes sore when using sanitisers, stop using them right away.
If sanitisers are swallowed, consult a doctor straight away.
If sanitisers get into the eyes, rinse with water and consult a doctor right away.
Find the best hand sanitiser selection in Australia!
You can find the best hand sanitiser selection in Australia from the FeverMates range of products. High in alcohol to fight germs, our sanitisers are easy to use and dry with no stickiness.
We also stock lots of other products to help keep you and your family healthy and safe. Our custom silicone handbands are perfect for communicating a message or enabling access to events.
Our Medibands display vital medical information and contact details. This gives health professionals essential details in an emergency. As well as being practical, they provide peace of mind for you.
And every home should have a first aid kit, so check out our first aid supplies to keep yours stocked up.
These are just some of our simple solutions to help make a healthier and safer world.