By now, we've all become used to wearing face masks to protect against infection. That's not a problem. But the variety of disposable and reusable face masks can be confusing.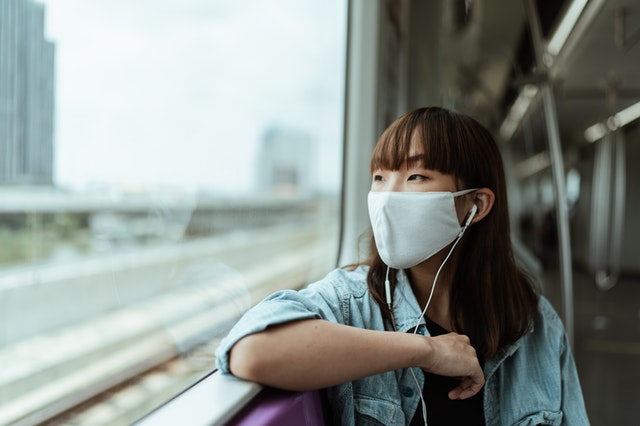 It's great to have choices. But it's not always easy to know the difference between a disposable and washable face mask.
Read on as we compare disposable vs reusable face masks. Our article will help you understand which mask works best for you.
What is a disposable face mask?
Disposable masks, sometimes known as surgical masks, are designed to be worn once and then thrown away. They come in a rectangle shape and are meant to cover your nose and mouth. Disposable face masks are generally made of breathable material, which may be synthetic or a cotton mix.
What is a reusable face mask?
A reusable face mask is made of fabric-like cotton and can be used more than once. Some types come with replaceable filters, which help to keep them cleaner. Their designs are varied — some colourful ones appeal to children and can encourage them to wear a mask. Reusable face masks should be washed after every wear.
Which mask offers the best protection?
It's hard to give a definite answer to this question, but let's look at the facts.
We'll start with disposable surgical masks. While this type of mask filters out contaminants and is tested in a lab, it does not form an airtight seal around your face.
But research has shown that wearing surgical masks reduces the risk of spreading and catching respiratory diseases.
Reusable masks are believed to offer a little less protection as they leave gaps around the nose and mouth.
However, there is evidence to suggest that wearing a reusable mask is much better than wearing no mask at all.
Guidelines on the Australian government's website say that surgical masks offer the wearer "reasonable" protection. It also says that fabric masks offer the wearer "possible" protection.
When it comes to disposable vs washable face masks, each has their pros and cons. The key factor to protection is proper use. For example, if you don't use a clean reusable mask every day, then you will benefit more from wearing disposable masks.
What's the difference in cost?
You can buy 50 disposable face masks for just over the price of a single reusable mask. This makes them cheaper when compared like-for-like. But factor in the number of times you wear a reusable mask, and it will cost about the same.
What about the cost to the environment?
It's clear that reusable masks reduce waste. It's also worth knowing that disposable masks are difficult to recycle due to infection risk and because they contain plastic.
When they are not disposed of properly, single-use masks can end up in the ocean and be harmful to wildlife.
How to wear a face mask properly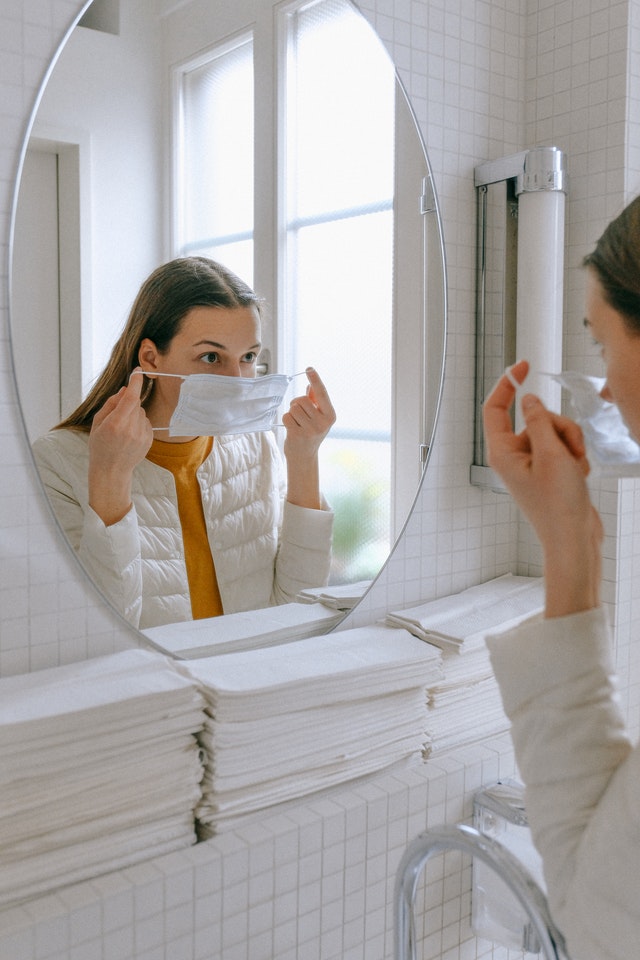 Whichever type of face mask you have chosen, it's important to know how to wear it properly:
Wash your hands before putting it on or taking it off.
Make sure it covers your nose and mouth.
Do not touch the mask while wearing it.
Do not reuse disposable masks.
Wash reusable masks in hot water with detergent after every use.
When should I wear a face mask?
It's also good to know when you should wear a face mask. The advice can vary between states, so make sure you know what applies in your local area.
As a general rule, it's good to wear a mask:
In indoor public settings such as shops (which may not be ventilated)
On public transport
In crowded spaces outside
You can also help reduce spreading all types of infections by:
Washing or sanitising your hands regularly
Keeping a distance of at least 1.5 metres from people not in your household when you're out
Staying at home if you feel unwell with symptoms like fever and a cough
Disposable and reusable face mask supply in Australia
Looking for a disposable or reusable face mask in Australia? Browse the FeverMates range, where you'll find a mask to suit everyone.
Our mission is to keep all your family safe and healthy. So take a look at our other products too. Our custom silicone handbands can communicate your message or be used for events.
Our medibands carry medical information and contact details, essential to know in an emergency.
And you can stock up your first aid kit with our first aid supplies.
All our products are designed to contribute to a happier and healthier world for everyone.